Partners
As a professional company, TnP collaborates with various partners in order to be able to offer the best services and assistance. Now and in the future. We collaborate with Multivers, from UNIT4 as an accounting system and CRM system. DHL Worldwide Express provides world-wide delivery of our packages, and SandersFritom ensures that all our boards reach the clients undamaged. PowerAssist from Arnhem is our fixed and indispensable partner in the field of web development, and we are now a certified training company, which means we can offer a traineeship to 'MBO' students.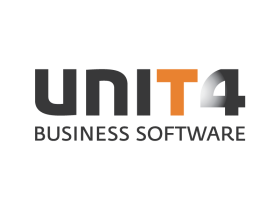 Multivers UNIT4 | Partner TnP
Multivers from UNIT4 is our ERP system, consisting of an accounting package, and a CRM package. Multivers ensures we secure all client data in one single location, that we're able to manage our own administration, and provides us with the necessary reports, or use other practical functionalities. With this professional system we're able to make sure that our clients get the right service. Since July 2014, we've implemented considerable improvements through an automatic link with Multivers and our renewed web shop.

www.unit4multivers.nl
(Please see the website of Unit4 for more information)
PowerAssist Arnhem
A web shop that is up to date is essential for TnP and our clients. Based on the design, done by 7Pixels Media, PowerAssist developed the new web shop, including a CMS we can manage by ourselves. The new web shop offers all sorts of new functionalities, such as: an improved search tool, a selection assistant, a slider with examples, up-to-date order process and your own client profile that allows you to consult orders and records. In addition, they also linked the web shop directly to the UNIT4 Multivers ERP system. The entire shop is also responsive, of course.

www.powerassist.nl
(Please see the website of Powerassist for more information)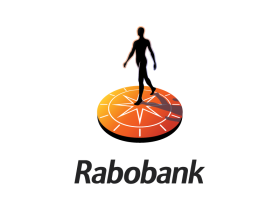 Rabobank Omnikassa | Online payment method
The 'Rabo OmniKassa' is an extended online cash register that supports various Dutch and foreign payment methods. We offer various payment methods for our national and international web shops, such as iDeal and Credit Card (Visa, MasterCard and Maestro). You can find more information concerning payment methods on our page "Order & Pay". Because, as a business client, TnP can also charge you by invoice.

www.rabobank.nl/omnikassa
(Please see the website of Rabobank for more info about omnikassa)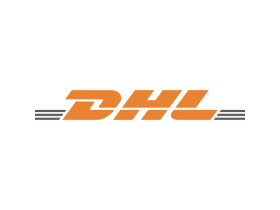 DHL Worldwide Express | Parcel service
Dependable delivery of your visualisation material (parcel service) is taken care of by DHL that delivers on weekdays from 8.00 AM to 5.00 PM. In case of absence, the parcel will be offered for delivery again on a subsequent day. DHL is active in over 220 countries and territories worldwide, making it the world's most international company. In order to use DHL's services, we collaborate with Mondial Logistics. This partner is an agent for DHL in the field of parcel shipment on behalf of businesses.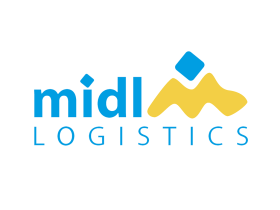 Midl BV | Logistics visualisation boards
Located in 'Logistics Valley', with over 10,000 m² of modern warehousing facilities, Midl Logistics is a completely independent logistic service provider. Midl offers a total solution in the field of the supply chain. Under the guidance of the Cross Chain Control Centre department, several logistic chains are coordinated and directed. A Warehouse Management System that is up to date allows Midl to measure and guide the logistical processes, so deliveries are brought to term fast and efficiently. Midl gives TnP the attention they want and deserve. The high level of know-how, the will to win, our independence and our established network allow us to propose logistic solutions that are made to measure. Solution-oriented, powerful, and creative under all circumstances. Our people are the binding factor. We call it the 'human interface'. Because we believe that in logistics it is personal attention that is the key to customer satisfaction. Together we make the difference!
Werner Meijer
Director Sales & Business Development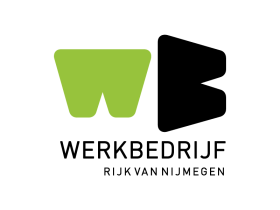 Werkbedrijf Rijk van Nijmegen | Employees
On January, 1 2016 the Participation law came into force. From that day, all Dutch towns are mandatory in supporting people who need support to find a suitable job. Werkbedrijf Rijk van Nijmegen believes that everyone deserves a place on the labor market. Werkbedrijf Rijk van Nijmegen was founded to connect people and companies in and around the city Nijmegen. Also TnP Visual Workplace is connected to the company. The employees from Werkbedrijf Rijk van Nijmegen help us to provide magnets to our materials and assemble them. Due to the collaboration with Werkbedrijf Rijk van Nijmegen, everyday we are able to deliver all orders quickly and correct. The quality or our products also remain at a high level due to this collaboration.
https://www.werkbedrijfrvn.nl/
(Please find more information on the website of Werkbedrijf Rijk van Nijmegen)